Blog
How to Measure an Entry Door
2020-06-19
Taking the measurements of your existing entry door as well as the opening in which it will be installed will help you determine the size of replacement door you will need. Having these measurements written down before you start shopping for a new door will help verify your replacement door will fit and make the experience much easier from the start.
Know the Door Size:
Start by measuring the width and height of the existing door slab. Round each number up to the nearest inch to determine the nominal door size you'll need. For single doors and doors with sidelites, measure only the door slab. For Double Doors, measure the width of the two door slabs together.
Example: If your door measures 35-7/8" wide and 79-1/2" tall, you'll be looking for a 36" x 80" door.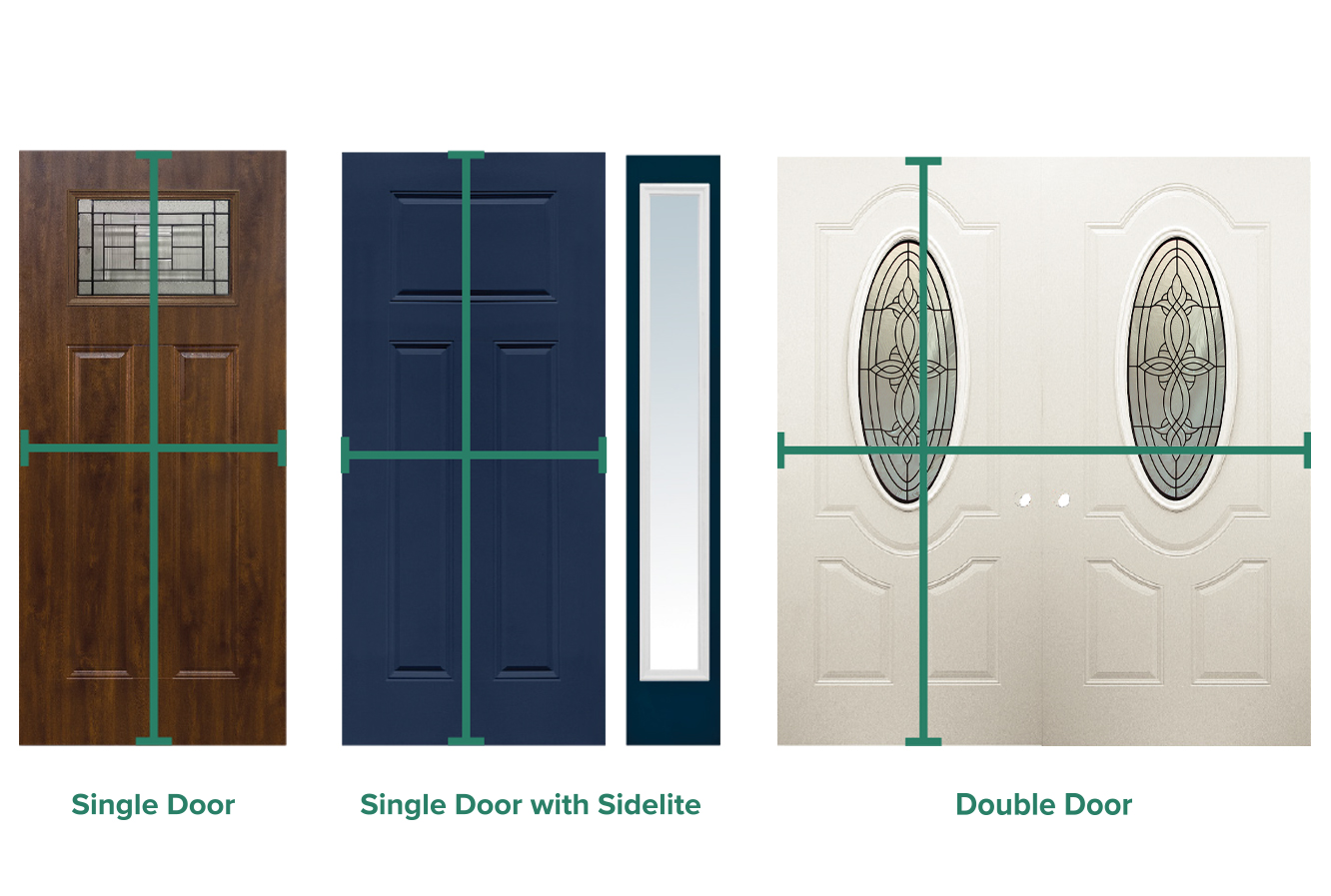 Unsure of the parts of a door system or confused about terminology used, check out our Door Terminology Guide.
Learn More
When replacing an exterior door, we recommend replacing the whole door system, including the door slab, frame, sill, and hinges, and sidelite(s) if you have them, as that will help verify the best fit and performance from your door unit. To replace the whole system, you'll also need to gather a few more measurements.
Measure the Frame:
Measure the depth of the door frame, or jamb. This measurement is to tell you how thick the wall is so it should not include the interior trim or casing, or siding and any trim pieces on the exterior of the door. The most common frame depths are 4-9/16" or 6-9/16".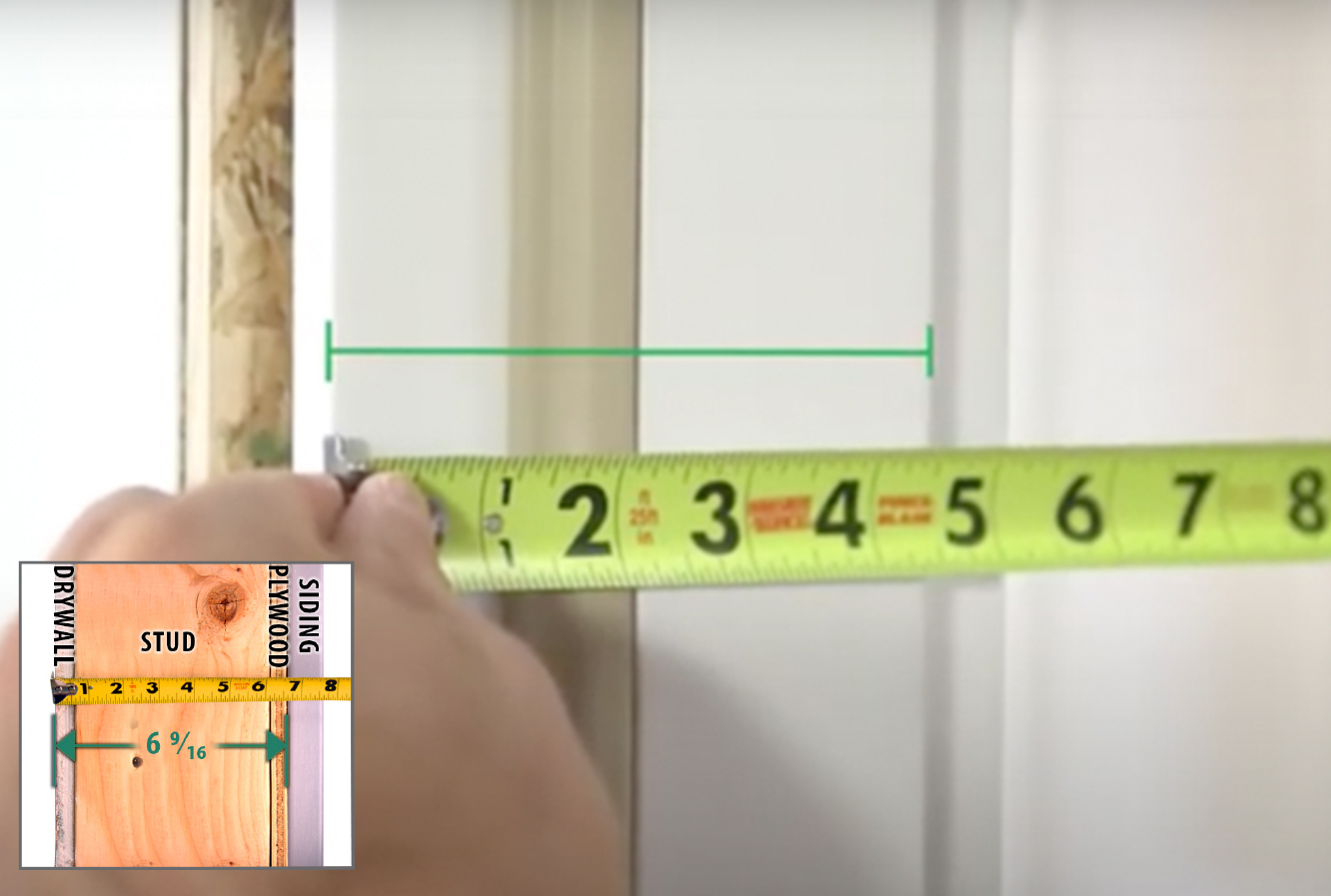 Check the Rough Opening and Brick Opening:
To help verify your new door system will fit properly, you will also want to measure the rough opening and brick opening of your door. To view the rough opening while your current door is still installed, you will need to remove the trim or casing around the interior side of the door. Measure the opening; the distance between the studs in the wall on either side of the door, as well as from the floor to the header. For a Single door, the rough opening should be 2-1/2 inches wider and 2 inches taller than the nominal dimensions of the door slab you measured earlier.
Example: If you have a 36 x 80 door, your rough opening should be 38-1/2" wide x 82" tall.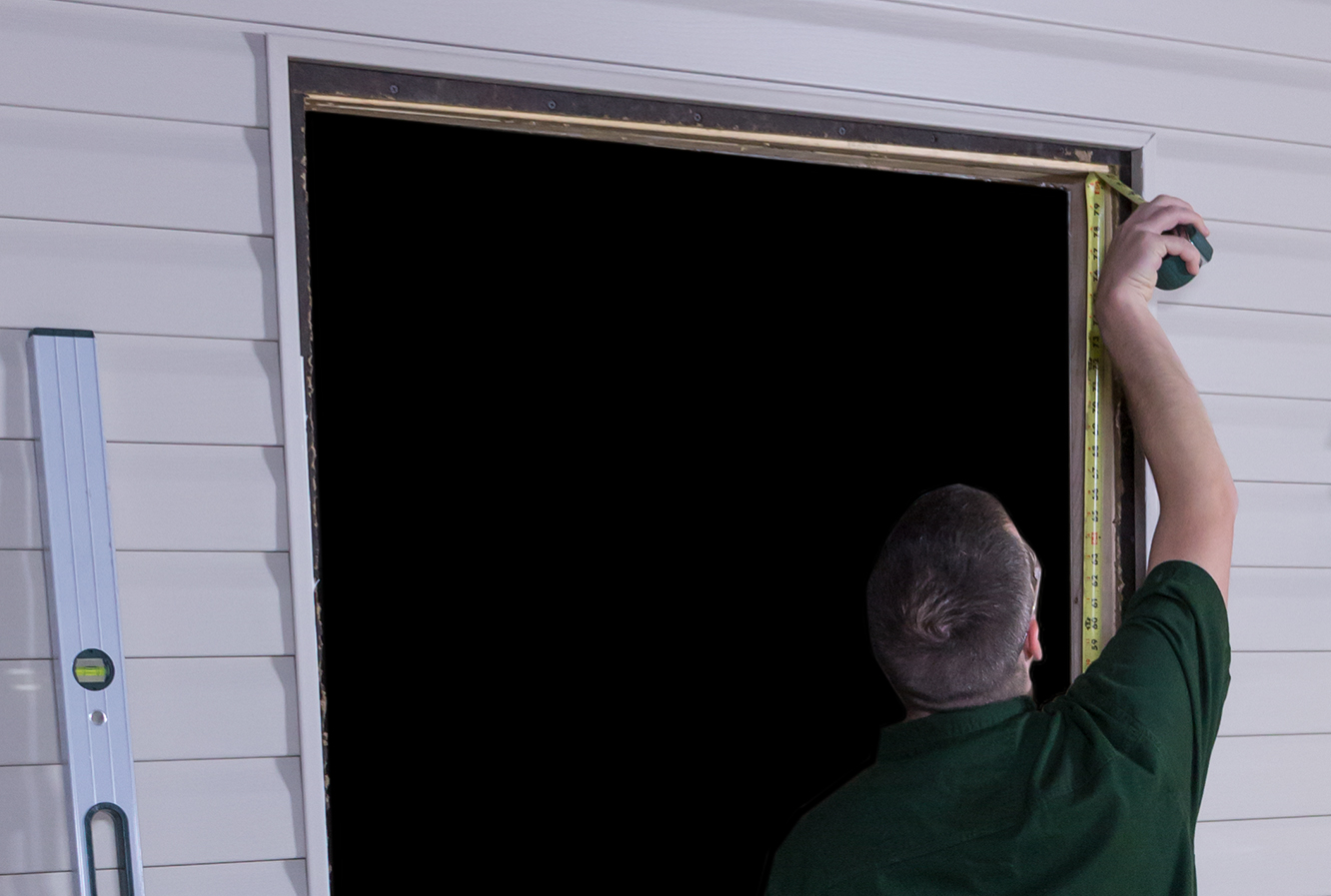 The brick opening is measured from the exterior of the house and includes the exterior casing or trim. This measurement between the brick or siding on the exterior of the home and is typically 4" wider and 2¾" taller than the nominal size of the door. If the Brick opening is larger or smaller than that, you will want to consider a brickmould or trim pieces other than the standard size that will properly fit that opening and trim out the door properly.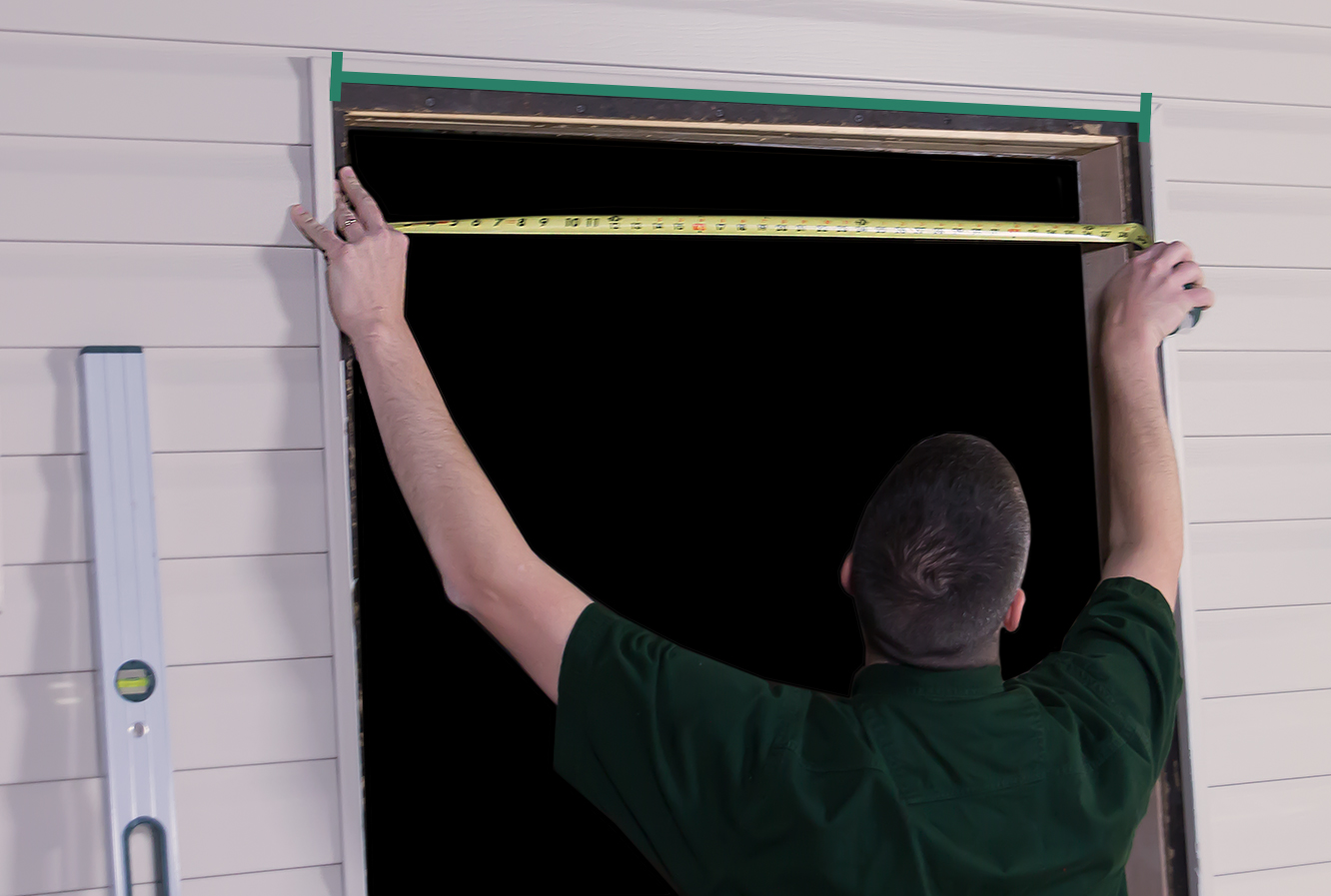 Check out our Rough Opening Chart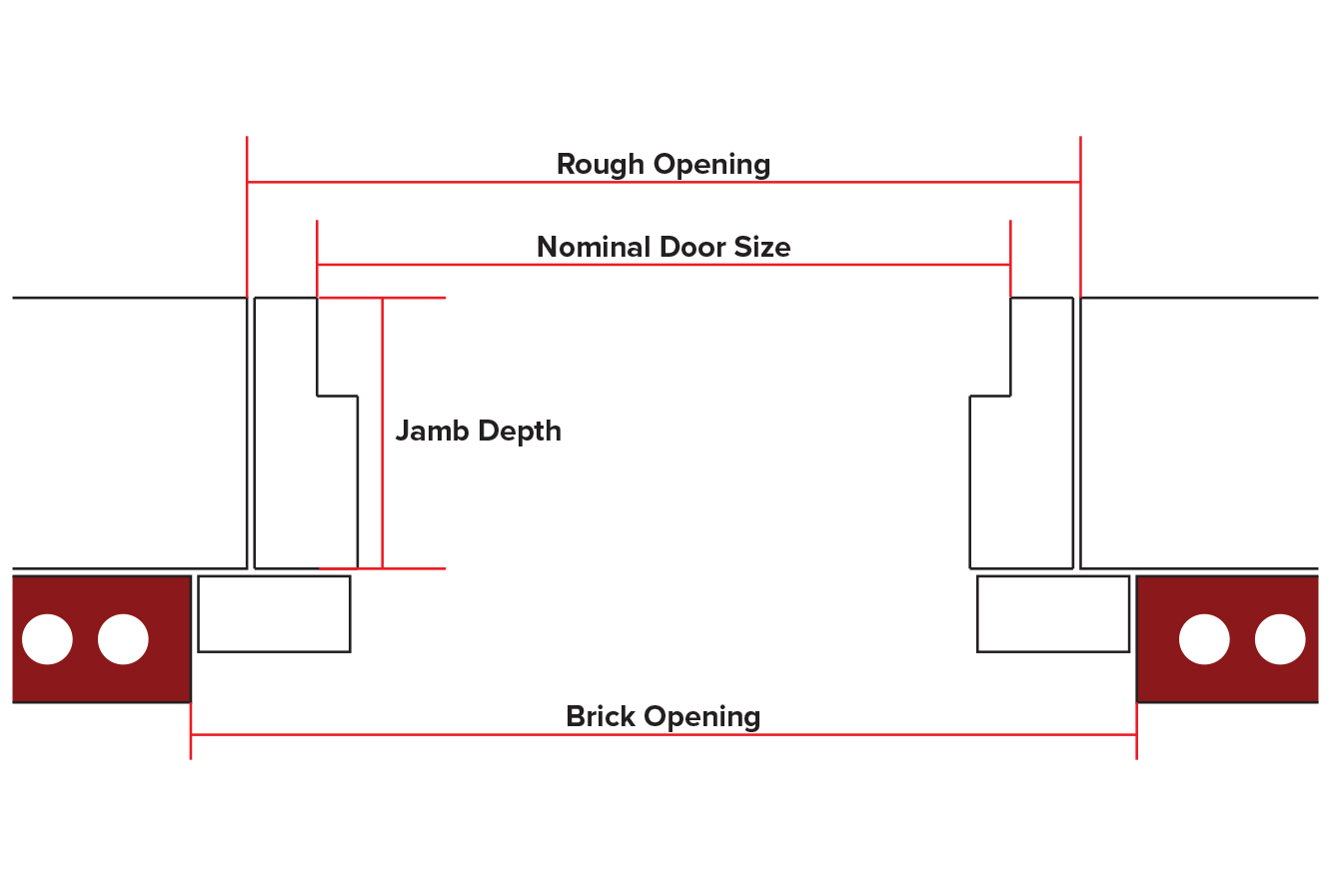 See how to measure your door and the tools you'll need for a DIY door install in the video below