Blog
Painting an Entry Door
2020-06-19
Giving your steel or fiberglass entry door a new coat of paint or a bright pop of color is a quick, easy, and inexpensive way to make a big impact to your curb appeal. With no experience required and few tools needed, this is truly a DIY project anyone can take on. The hardest part is selecting the right paint color!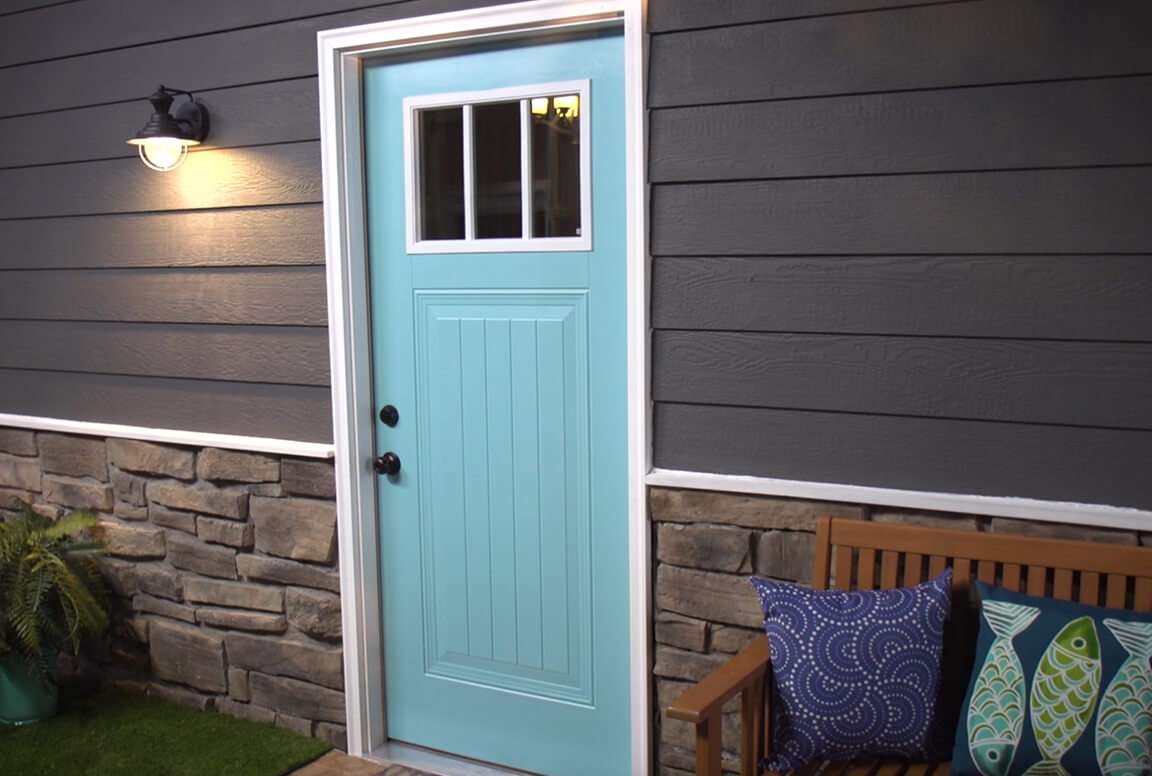 Materials Needed
· Angled Paint Brush · Mini Woven Roller Cover · Roller Frame · Mini Trays · Painter's Tape · Sanding Sponge · Sand Paper · Drop Cloth · Screw Driver · Exterior Door Paint ·
Remove Hardware:
Start by removing any hardware, such as locks and handle sets from the door. This can easily be done with a screw driver.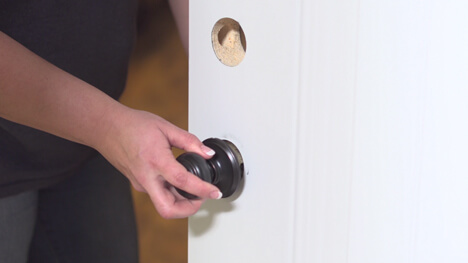 Sand and Prep the Surface:
Before painting, you'll want to prepare the surface of the door for paint, making sure the paint can adhere to the door properly. Start by gently wiping down the door to remove any dust or debris, then lightly sand the entire door surface using a fine grit sand paper. We recommend using a 120 grit sand paper.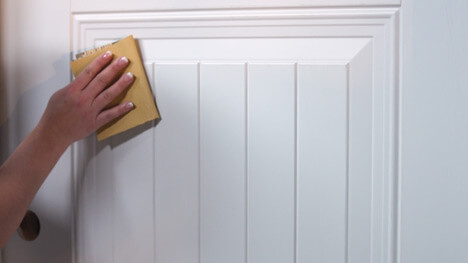 Once sanded, wash the door with a mild detergent and thoroughly rinse the surface. Allow it to dry completely before you start any painting.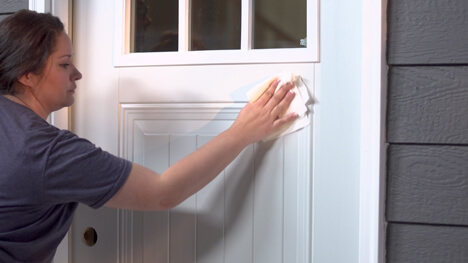 Tape off any area that you don't want painted. Use painter's tape to cover hinges or glass to avoid accidentally getting paint on those areas. If your door has glass and you plan to paint the lite frame around the glass; we recommend using Rust-OleumŽ Specialty Plastic Primer Spray before painting.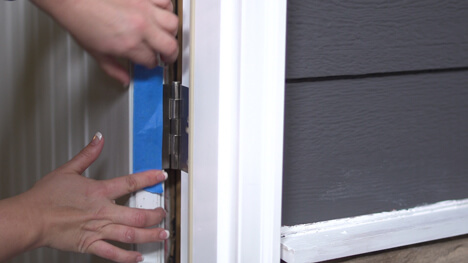 Paint:
Use an angled brush to paint the tight corners and details in the panel or edges of the door first, then switch to a roller to evenly apply a coat of high-quality latex paint over the entire door surface. A mini paint roller works great for the size of the door!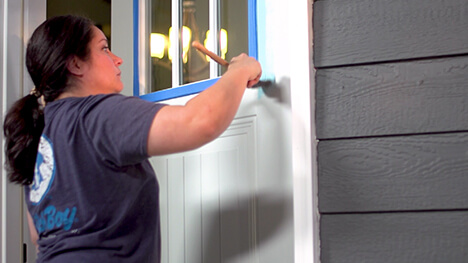 Removing Tape:
Carefully remove the tape while the paint is still damp. Keep the door open and allow it to dry completely before moving on or closing the door.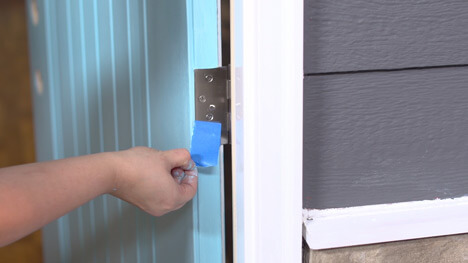 Attach Hardware and Enjoy:
Carefully reattach the hardware that was removed, step back, and enjoy!